Abraham Killanin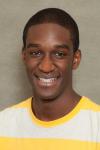 Address:
135 College St, Suite 358, New Haven, CT 06510
ARCH Role:  Research Assistant, Partners in LIFE
Abraham is currently a sophomore in Yale College, pursuing a Bachelors of Science degree in Psychology (Neuroscience) while completing coursework in Pre-Medical studies. He is the newest member of the ARCH team and is very excited to come aboard. Prior to conducting research with ARCH, Abraham worked at the Yale Diabetes Clinic as a student employee. He is passionate about helping those in need, and is a firm believer in the impact that a proper health education can have on an individual's lifestyle. Abraham aspires to be a clinical physician who uses epidemiological research to better serve his patients and the communities that they live in.