Lauren Perley, M.A.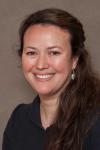 Project Coordinator, CREW
Address:
135 College St, Suite 358, New Haven, CT 06510
Lauren started a career in research at Georgetown University working as a part of a large team at the Lombardi Comprehensive Cancer Center. She became a part of the Yale research community in 2006 where she studied the effectiveness of cranberry in the prevention of urinary tract infections. Lauren also worked for several years as the Research Coordinator for the Genomics and Proteomics Network for Preterm Birth until late 2011. Lauren stayed home with her two young boys until joining the ARCH team in 2012 as the coordinator for the CREW study. She studied Psychology at the Catholic University of America and she majored in English and Psychology at the State University of New York, Fredonia.