Trace Kershaw, Ph.D.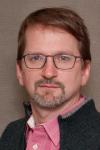 Assoc Prof School of Public Health; Director of ARCH
Address:
60 College St, New Haven, CT 06510-3210
Dr. Kershaw is an Associate Professor of Epidemiology and Public Health in the Social Behavioral Sciences Program and is a member of the Methodology and Biostatistics Core. Dr. Kershaw received his Ph.D. in social psychology from Wayne State University and completed his postdoctoral training in health psychology and HIV research at Yale University as part of the CIRA Post-Doctoral Training Fellowships. His research is in the area of HIV/STD prevention and reproductive and maternal-child health epidemiology.
He is currently involved in several research projects assessing the influence of behavioral interventions aimed to reduce the occurrence of HIV/STD and negative perinatal and postnatal outcomes (e.g., low birth weight, maternal mortality) for young pregnant women in the United States and abroad (e.g., South Africa, Haiti).
Dr. Kershaw has participated in several research projects assessing the influence of dyadic interventions on the quality of life of women with advanced cancer and their partners. Dr. Kershaw plans to extend this methodology to the area of HIV/STD-prevention among expectant fathers and their partners. In addition, Dr. Kershaw is interested in methodological and quantitative issues related to designing, implementing, and evaluating applied behavioral interventions. 
Check out this podcast featuring Dr. Kershaw through the Center for Interdisciplinary Research on AIDS (CIRA):  Adolescents, Relationships, and Sexual Risk