Abraham Killanin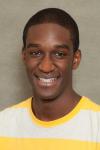 Address:
135 College St, Suite 358, New Haven, CT 06510
ARCH Role:  Research Assistant, Partners in LIFE
Abraham was a former Yale College student, pursuing a Bachelors of Science degree in Psychology (Neuroscience) while completing coursework in Pre-Medical studies. Prior to conducting research with ARCH, Abraham worked at the Yale Diabetes Clinic as a student employee. He is passionate about helping those in need, and is a firm believer in the impact that a proper health education can have on an individual's lifestyle. Abraham aspires to be a clinical physician who uses epidemiological research to better serve his patients and the communities that they live in.