Elizabeth Genter, MPH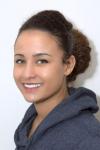 Address:
135 College St, Suite 358, New Haven, CT 06510
ARCH Role:  Research Assistant, CREW; Partners in LIFE
Elizabeth was a former Masters degree student in Public Health in Social and Behavioral Sciences at the Yale School of Public Health.  She joined ARCH in May 2013, and worked closely with the team on the Partners in LIFE program and the CREW study.  Her research interests include sexual risk behaviors in vulnerable populations. Prior to ARCH, Elizabeth served in the Peace Corps in the Western Province of Kenya, where she worked with the general population in issues of HIV prevention and gender equality.